This is a circulation system based on the concept of "NO WASTE" where fabric scraps that are inevitably generated when making apparel products are crushed and turned back into fiber, which is then re-spun into yarn, fabric, and other products.

Collect fabric scraps that are generated during the production of clothing.
Recycle them to make into clothes and various products for the market once again.
A traceable circular system that solves problems while using resources without waste.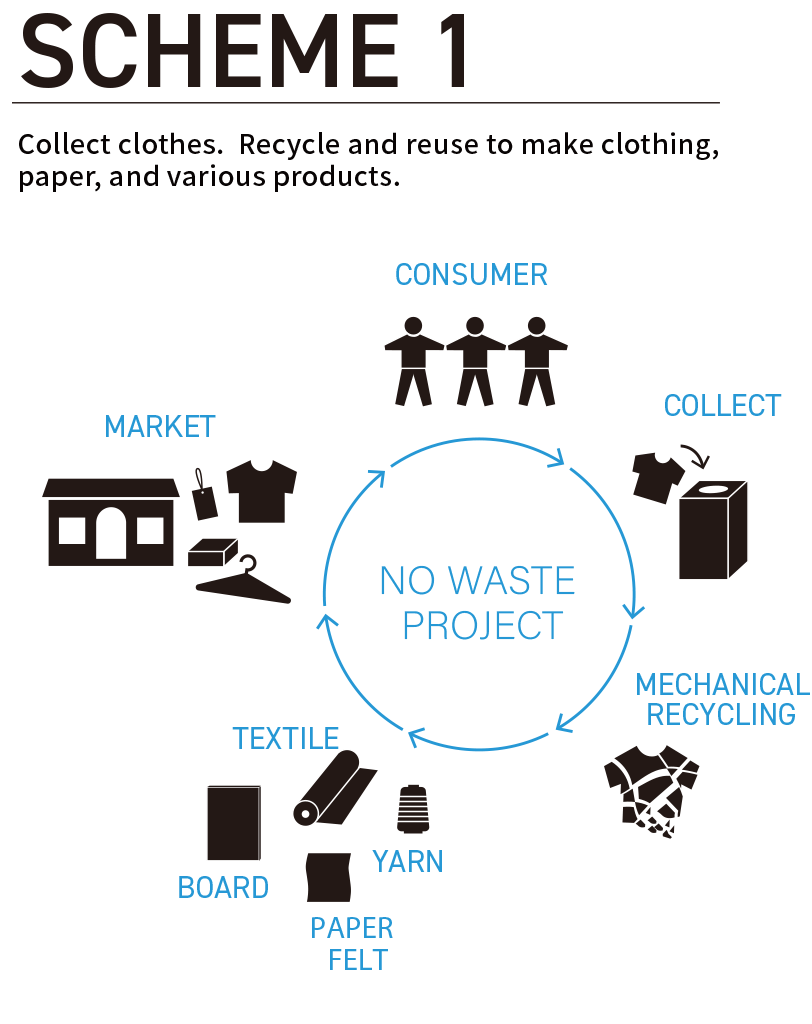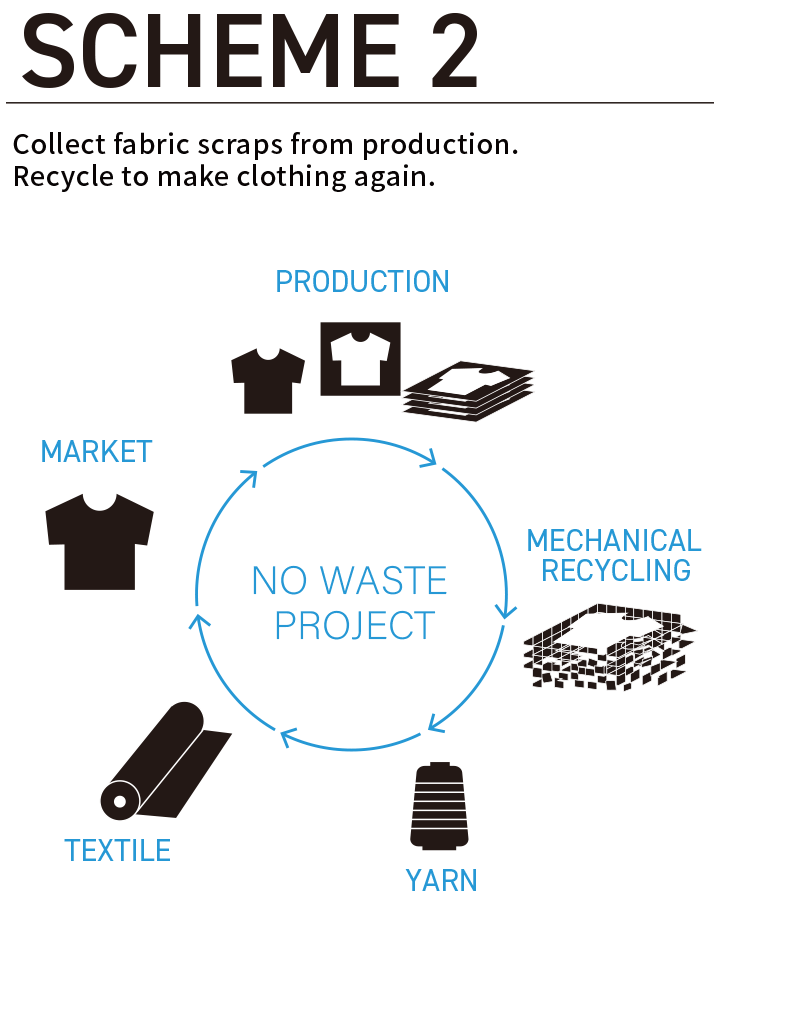 Cases
SNOW PEAK INC.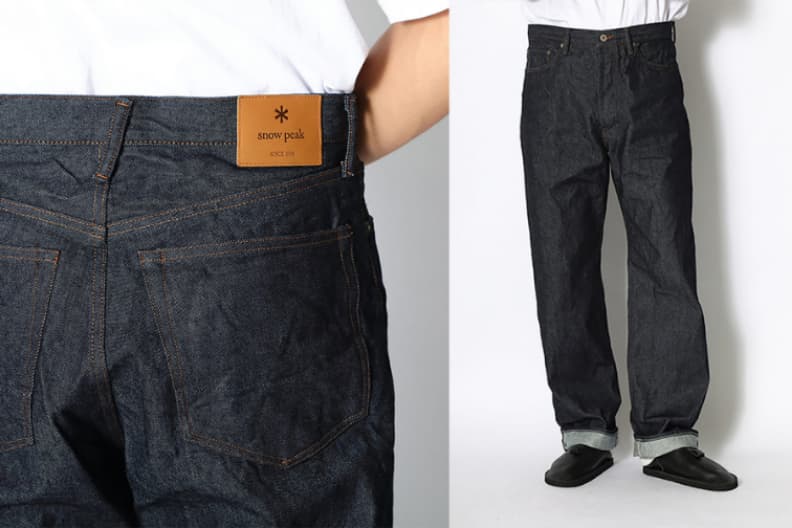 UPCYCLE COTTON PROJECT
TSI HOLDINGS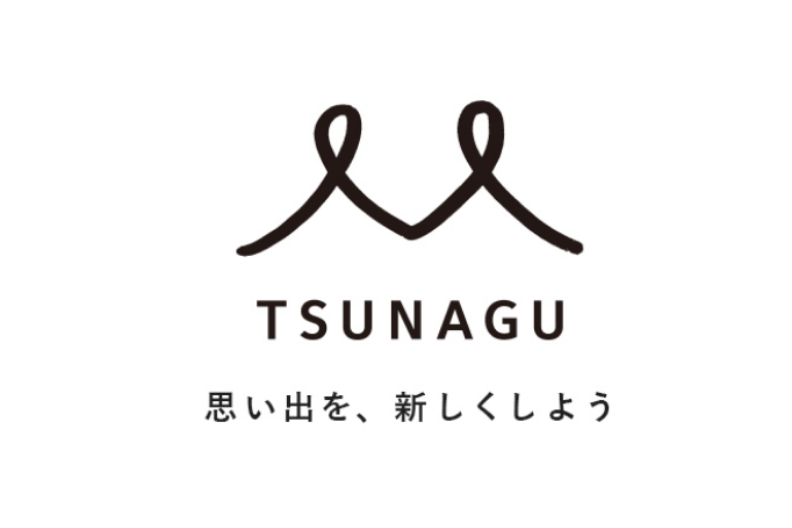 human woman "TSUNAGU" Project
A clothing collection campaign has been realized, where clothes collected in the stores are made into clothes again and sold under the "NO WASTE" scheme.
human woman TSUNAGU
SHIMAMURA CO.,LTD.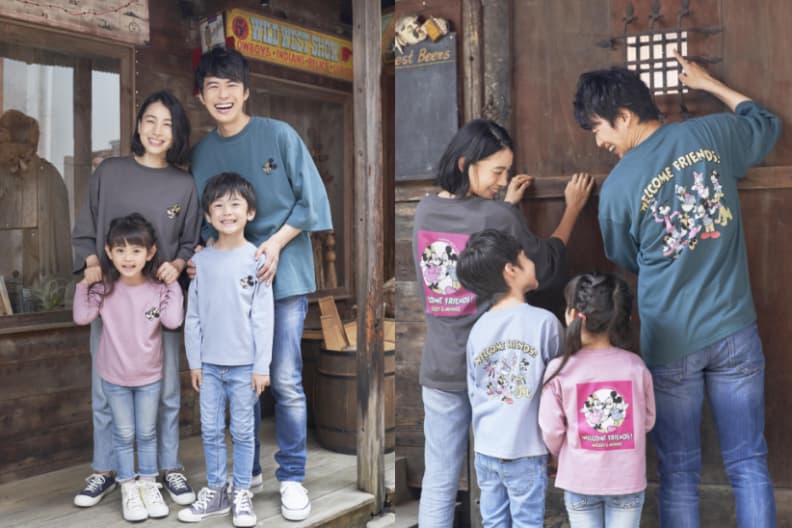 REECOTTE
A series of products using REECOTTE, a material born from the "NO WASTE" scheme in a cooperative project, was sold at Fashion Center Shimamura stores nationwide.