A NEW INITIATIVE FOR DECARBONIZATION
TO ACHIEVE CARBON NEUTRALITY
HIGHLACT® is a brand that uses PLA (polylactic acid), a fiber made from corn and sugarcane and is 100% plant-derived. In January 2022, we entered into a basic strategic alliance agreement with HighChem Co., Ltd. and have begun efforts to expand HIGHLACT® both domestically and internationally.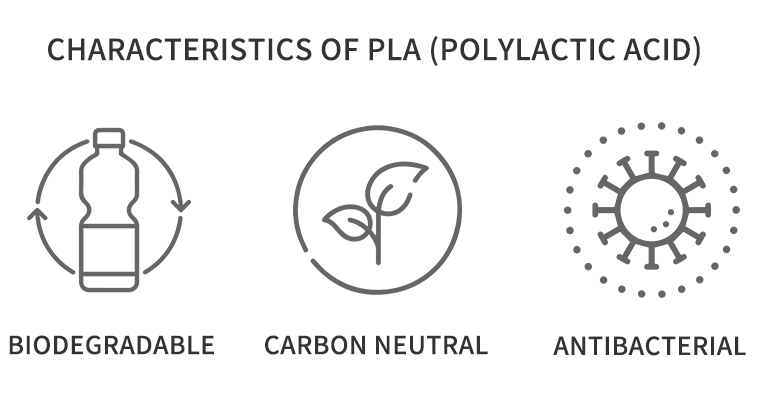 PLA is a new material that solves various problems associated with existing petroleum-based fibers (polyester, nylon, acrylic, etc.), such as resource depletion and skyrocketing prices, CO2 emissions, and disposal issues.
This raw material is widely substituted for plastic products as well as fabric products, and is attracting attention as a recyclable material for decarbonization.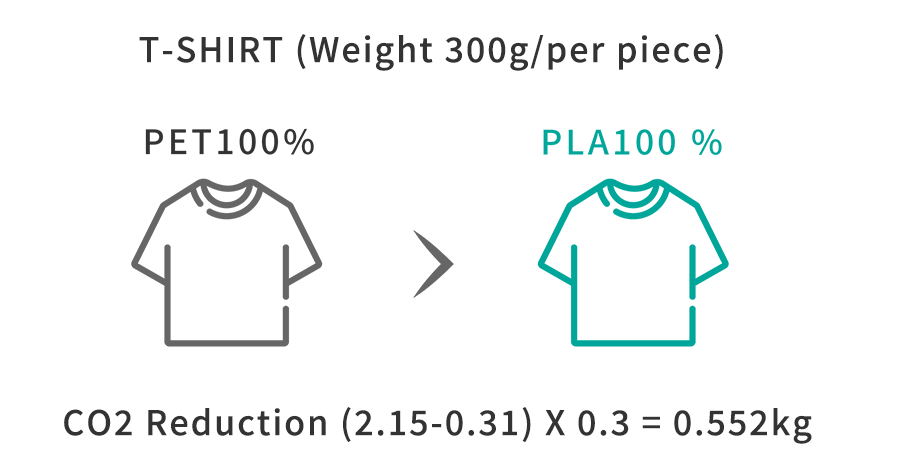 IMPACT ON THE ENVIRONMENT WITH IMPLEMENTATION
"HIGHLACT®" is a next-generation sustainable material from corn-derived PLA (polylactic acid) developed by HighChem Co., Ltd.
PLA, a biodegradable plastic, absorbs CO2 in the process of growing plants that are used as raw materials, so it is attracting attention as a carbon-neutral material that theoretically emits zero CO2 when incinerated. Furthermore, after use, it decomposes into water and CO2 under certain conditions, significantly reducing the impact on the environment.