IDEAS AND CURIOSITY ABOUND WITHIN TIME AND EFFORT
NOT FOUND IN THE LATEST TECHNOLOGY
It is said that most of the worsted spinning machines in operation around the world today are French spinning machines with high production efficiency. They account for more than 99% of all worsted spinning machines. For this reason, English-style spinning machines are extremely rare in the world, and are exhibited in museums in their home country of England.
The English spinning machine uses the same method of "yarn making" as Richard Arkwright's water-powered spinning machine, which was patented in 1769 at the beginning of the Industrial Revolution and started operation at Cromford Mill in 1771.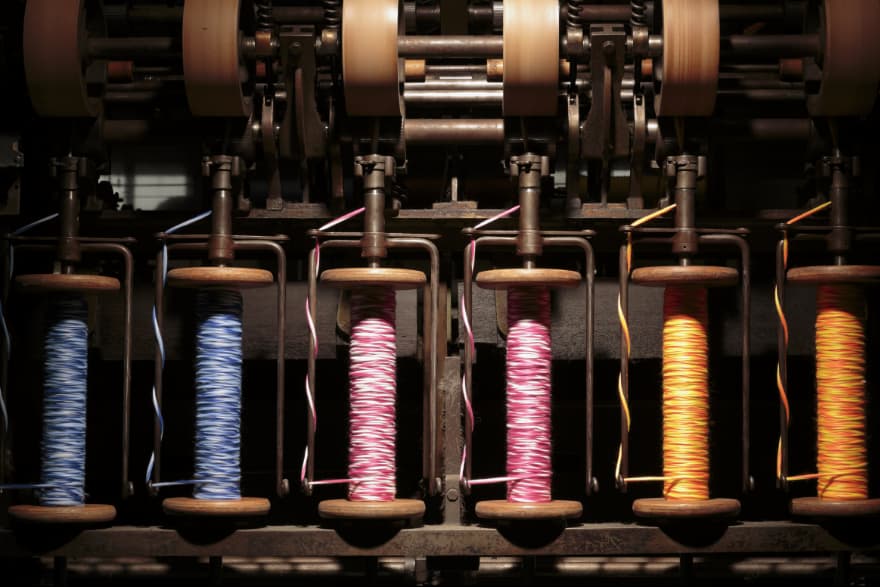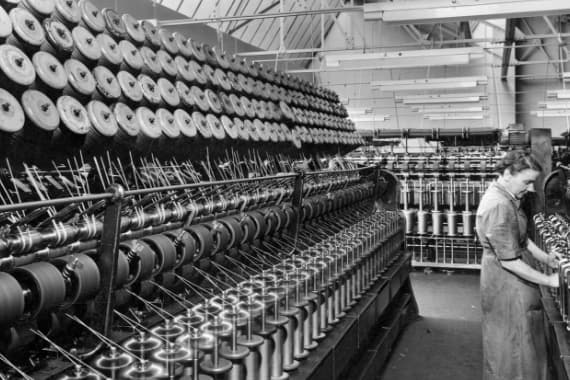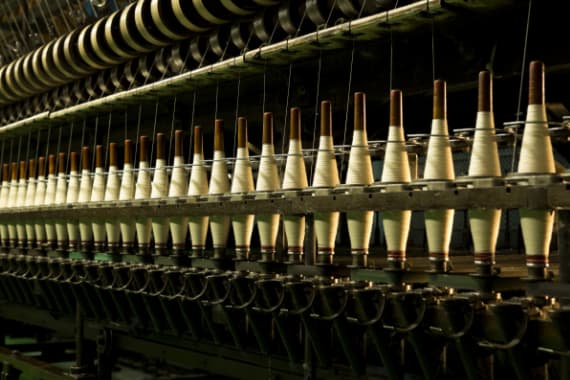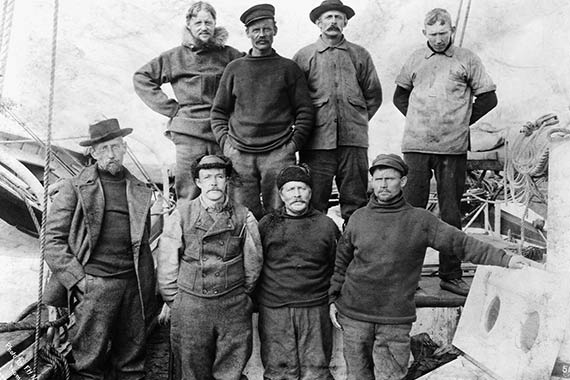 The most significant difference from the French spinning machine is the flyer, which twists by moving and rotating the spindle. By taking in plenty of air, the yarn becomes gentle and light.
In addition, since more oil is applied to the raw material than in the French method to minimize stress on individual fibers, it is possible to reduce damage and produce yarn that makes the most of the characteristics of its natural fibers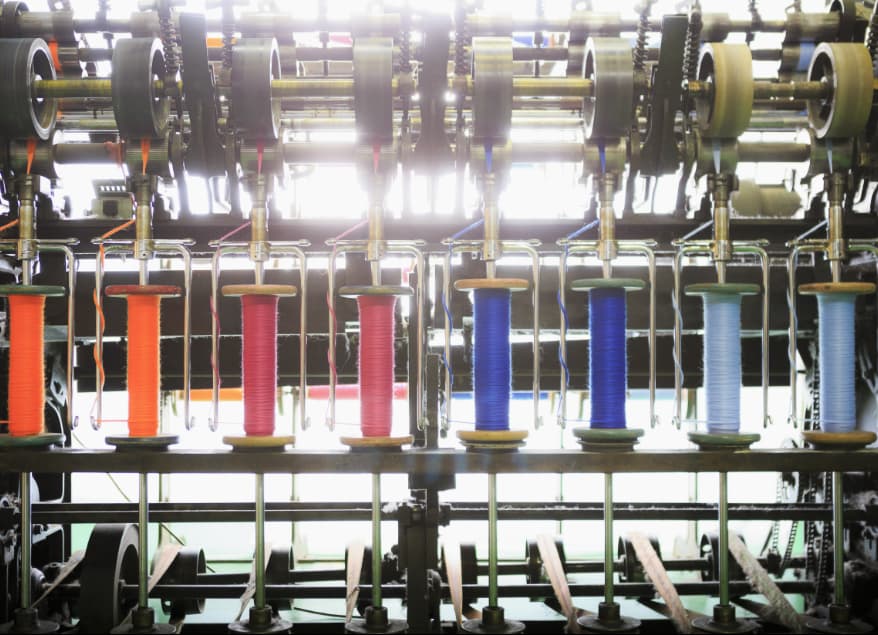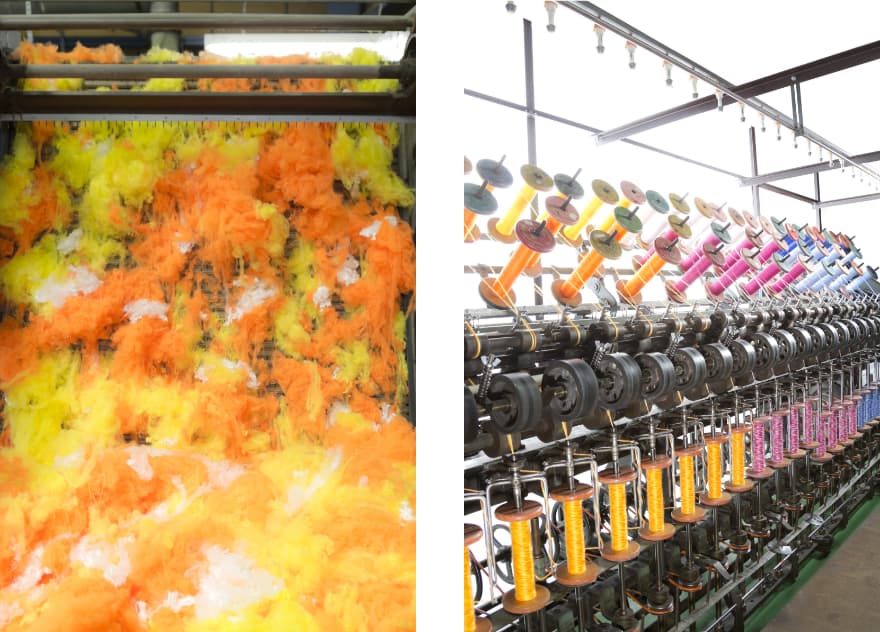 English spinning machines allow us to pursue highly rare and therefore valuable English wool and 18th century woolen textiles that can be called "truly authentic".

We can then create entirely new yarns by taking advantage of this distinctive process and area of unautomated handwork.
Cases
TOMORROWLAND CO., LTD.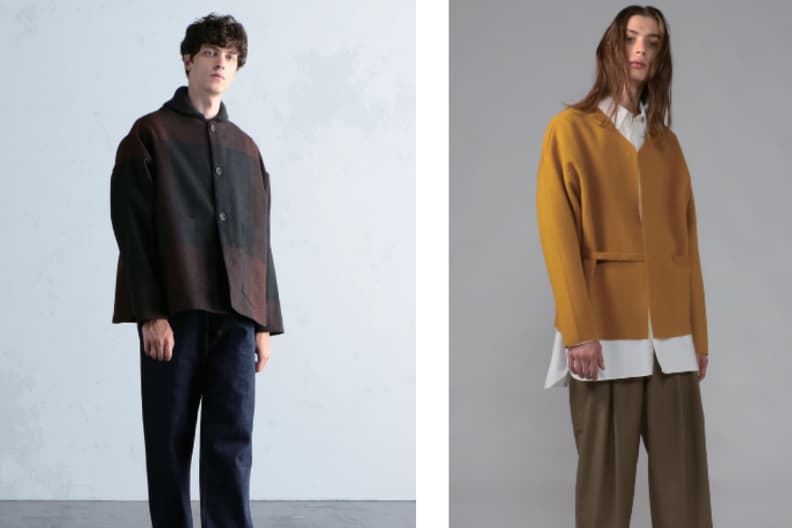 BRADFORD SYSTEM
Coats and other items made from highly original yarns traditionally produced by rare "English spinning machines".